I'm the mother of a 6 month old baby girl and although she is breastfed majority of the time. I do give her some formula as well. So I have been saving some empty formula cans with the intention of doing something with them.
Supplies:
Formula can (this is 12.4ozs)
Scissors
Knit tights (stockings)
Obviously remove the label and top and wash out cans
Take tights and snip off very bottom
Then cut about an 8" piece ( I got 8 cans done from 1 pair of tights)
Basically just slip on the tights and scrunch.
I probably with adorn with some leaves and jute for the fall, but for now I like the texture of the tights.
Not ridiculously elegant but that's fine. We are casual and cozy in this house!
This could be cute for a BBQ or a child's desk. My daughter asked for some for her makeup brushes and her eyeliner (kids think of the easiest things)lol
I put this out when we have a casual dinner and Ive been teaching my 3 1/2 year old to set the table ( girl tradition in the house) so its easier and safer for her to carry everything.
I also have one of my desk to hold pencils and I have some on my desk downstairs in my studio (not yet complete) holding random things.
I must give partial credit to Stephanie Lynn from Under The Table Dreaming, she did a project called Sweater Vases and it gave me the inspiration to do this. Slight variation in materials but still in same theme. You can see her project over at her blog
http://www.bystephanielynn.com/2010/09/more-recycled-sweater-vases-easy-simple.html
Total Cost of this project: $ 0.00
Cans: They wouldve been garbage. lol
Tights: I bought those when managing a Forever 21 store a few years back.
OKAY......ANOTHER UPDATE
:
I came across another fabulous project! This one is from
Alison @ Classy Columbus Designs
....here is her link for the pumpkin project (but check out her full blog....very cool stuff)
http://classycolumbusdesigns.blogspot.com/2010/09/design-on-dime-fabric-pumpkins.html
So here I decided after seeing her pumpkins I would give it a try...I first commented her page and thanked her for the inspiration. Then I got the baby down for a nap, grabbed my supplies and heading to the workshop.
Now I switched out my supplies a little from hers, and as I told her with 5 children I cant afford to use toilet paper rolls in my crafts anymore. lol
So I used the formula cans Ive been saving and using for organization (like the above project)...so here is what I came up with.
Supplies:
Formula can
22 x 22 piece of muslin (any soft fabric)
Plastic grocery store bags
Paper bag
Scissor
Can opener
Formula Can ( washed out)
Total cost of this project : $0.00
Fabric: on hand
cans : saved from use
bags: saved from grocery shopping trips
paper bags: use for pre k snacks mon-fri
So you now have 2 different projects from recycled items in your home.
What are you waiting for......you don't have to go to the patch for pumpkins! Make your own and you will also be helping Mother Earth. (those plastic bags and cans will stay in your decoration and not the land fills) and dumps.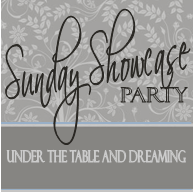 Linkin to Marty's party because the pumpkins ended up on my elephant tables in the LR (that qualifies as a table top display) I can miss a week at Martys.
http://astrollthrulife.blogspot.com/2010/09/31st-table-top-tuesday-new-treasures.html