Okay so yesterday I decided to go junking in my own garage. As most of you know Im renting a home right now since moving from my home last Thanksgiving. So I went looking into the rafters of the garage and here is what I found.
Who knew I would get so lucky. I know some of you are thinking, ummmmmm really? Why is she getting so excited about a piece of wood. This isnt just any piece of wood, its a 1 X 9 x 70 board that will be stained and become the main ingredient to a focal point in my dining room.
OKAY......SO HERE IT IS!
If you're a regular visitor then you've seen the pediments before. Ive been waiting to find a board to put on top of them and create this. Who knew it was in the garage the whole time.!
I have to fix this little vignette up still but its a picture of the Madonna and baby Jesus and St. John as a toddler. The crow is the beginning of the Fall/Halloween decor for dining room.
I love the imperfections and knots in the wood. Gives it that rustic look like you would see in an Italian or Spanish farmhouse.
Another little vignette on the left side....purple glass from Pier 1 is being used as a votive holder. My daughters friend send me this post card from Puerto Rico. And again another crow.
Here is a look from the living room into the dining room. The roman urn underneath was a gift from my husband. He got it from an estate and knew that I would love it.
ACKNOWLEDGEMENTS:
I would like to that my wonderful husband for hanging the pediments for me. The only work I did was shop the garage, sand and stain. Those pediments and the wood are very heavy so I let Big Daddy J handle the labor on this one! xoxoxo
UPDATES:
I told you all that Im the type of person who changes things around ridiculously until I think its right. So here's what it looks like today (the day after) lol
Of course Im linking this up to my favorite parties:
Susan @ Between Naps on the Porch
Debbie @ Debbiedoos
Marty @ A Stroll Thru Life
http://niagaranovice.blogspot.com/
This is the link for Artie's Vignette Friday (had trouble with the button)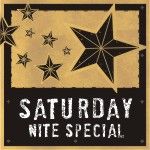 Thanks all......Have a wonderful Labor Day!