So I bought a bunch of canvases a while back from Dollar Tree for obviously $1.00. I have 1 in my bedroom and the others I wasn't quite sure what I wanted to do with them. So here is what I came up with for now.
I forgot to take a picture of the canvases before I started (sorry) so this is an older picture of one style canvas that was on my bedroom wall. Has been changed since then. (nothing last more than 30 days in a spot, I think its from my merchandising days in retail) Windows were changed bi-weekly and in-store display weekly. So my husband is pleasantly surprised everytime he walks through the door.
Canvases with a coat of Beige Spray paint (had from painting my baseboard heaters)
Mocha Glaze (I worked a Lowe's a few years back in the Administrative dept and was known to buy out the clearance carts within minutes).
I just rubbed the glaze on with a paper towel and let dry
I pulled off some leaves from my fall garland thats already around the house and on the porch.
Hot glued them to the canvases...this is just shot of middle one and left one
This is wear they found a home, I have to work around my husbands 3rd flat screen tv (ugh) Although I do use it to watch Nate, John, Sarah and David from time to time. lol So this is my surround the madness technique.
Here is a shot of the full Autumn/Fall fireplace area. I think it looks warm and cozy, hopefully this weekend I can get him to box in that equipment. I have plans....lol I was going to light the fireplace but the baby is sleeping about 4 feet away and didnt want to risk a wake up.
PLEASE EXCUSE THE LAST 2 PICS.....its evening and I had to use my daughters iPhone because my silly camera was acting up again.
Final Cost of this project: $ 0.00
Canvases - were purchased a while back and in my craft drawer
Spray Paint - already had from clean up project on baseboards
Glaze - Already had from working at Lowe's
Leaves - I just pulled them off of exsisting fall decoration
The best part is that I can just rip the leaves off and use the canvases for a different season or paint over them again and again!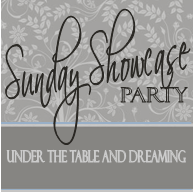 http://www.creativejewishmom.com/2010/09/welcome-to-craft-schooling-sunday-2.html