Well now...there are tons of burlap crafts and tons of banners out there. So me being me.....I wanted to do something different. In my home, we are like the United Nations (my friends and I always joke...we've got all ethnicities covered). Im very proud of my family history and culture so I use it in the decor of my home as much as possible. The holidays are no different.....I dont like to make novelty holiday stuff for Halloween and Autumn/Fall is my favorite time of year!
I decided to make a burlap banner for my fireplace area. I first thought of F-A-L-L, but that would be to mainstream for me. lol Im an out-of-the-box kinda girl.
I decided to make my Autumn banner is the different languages that represent our family and our different backgrounds.
Italian/Spanish - Me
French - Big Daddy is from the island of Domenica (an English/French speaking island)
So the kiddos in this house are Italian/Sicilian, PuertoRican/Cuban, Dominican (the island not D.R)
Supplies:
Burlap..(I have a ton of burlap bags)
Alphabet Stencil
Faux Fall Leaves (garland)
Twine or Rope ( i used ties from burlap bags)
Scissors
Acrylic Paint
Burlap Bags
Alphabet Stencil
Black Acrylic Paint
Faux Fall Leaves
Cut your burlap into pennant shapes (8 x10 is good)
Stencil on your lettering (whatever you choose)
Finished banner on fireplace in living room
Autumn in English
Autumn in Italian
Autumn in Spanish
Autumn in French
Our international burlap banner in our eclectic living room. lol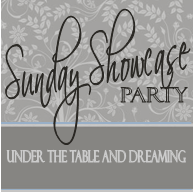 Also Linking up with Kristin's new weekly link party.
http://myuncommonsliceofsuburbia.blogspot.com/