Well I must say that the namesake of my design business is truly fitting. I have enjoyed discovering new blogs and communicating/learning about their authors. Each time I seem to find more that I love more than the other, but I found
Under The Table And Dreaming
the other night and I was on there for hours. Not only did I so envy her craft room, but loved her project ideas and her playroom. But I learned we also have something else in common besides a love of all things cheap and crafty. On her blog Stephanie Lynn shares that her young son was diagnosed with Autism last year. My daughter was diagnosed 9/11 of last year at the age of 2 1/2 and she is not 3 1/2 and progressing very well. For those of you who have any knowledge of Autism, there is a broad range on the spectrum. You have very low functioning and very high functioning children, thankfully my daughter is an extremely high functioning. But I was touched that Stephanie Lynn shared that with her readers as well as the detail she put into the playroom.
She also happened to be hosting a party and a giveaway, so I linked up my little window treatment I just did this week from placemats and a dish towel and I entered the giveaway.
Well as luck would have it...(lol) Lucky 7 Design won...which means that me! I won a day planner from Dotmine.....
http://www.timemine.com/
Take a look at all the great patterns they have. Great way to keep track of all decorating jobs, home shows and craft projects.
I received an email from Stephanie Lynn thanking me for my comment on her blog and saying that she featured me to grab a button from her blog. So I clicked on over and did just that......here it its. lol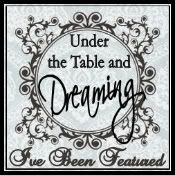 I also saw my little project on her wonderful site and then also saw that Lucky 7 Design was the winner...Woo hoo! Im so thrilled not only to have found a great blog, but also that she was sweet enough to post my little project. Now, I dont have many followers but I add the buttons of the blogs I love the best. Its away for me to refer to them daily as well as to share them with anyone who happens to find little ol me.
So I hope you will all click on over to visit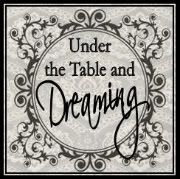 Stephanie Lynn @
http://www.bystephanielynn.com/
..here is her little button for you to pop over.