The day finally arrived. The 1st
Lucky 7 Design Holiday Boutique
was held on Saturday, Dec. 10th. I wanted to introduce my eco-friendly accessory line along with my vintage finds to friends, family and their friends. It was a taste of what will be coming up in the Spring when Lucky 7 Design will have a physical location on Main Street in our downtown business district. Can you get any sweeter than Main Street?
My home was merchandised room by room according to different services offered Lucky 7 Design.
Our blue/white/cream display
stockings, shoes, napkin rings, jewelry,
Vintage hutch filled with treasures
handmade jewelry displayed in vintage bundt molds
Antique chairs filled adorned w/ music garland, paper ornaments and fav photo of tree in SC
Red/Green on display...handmade pillows, ribbon trees in vintage pottery, player piano rolls, handmade shadow boxes, gamepiece necklaces as well a new vintage mini hat line.
Hand painted holiday shadow boxes and photo mattes
All handmade paper goods
Our Nest wall decor
Vintage shutters given new life (UPDATE...Sold)
Vintage Shiny Brite Ornaments from Poland & USA displayed on trees and also in 1/2 dozen and dozen original boxes. Handmade paper flowers on stems, banners, baby shoe nest, and pink jewelry.
I love to create a beautiful table
Glimpse with lit candles
Black/Cream/Gold/White/Silver Theme
Peacock theme for the mantle
Sweet vignette in the living room
Archway adorned for the holiday and flanked with chartreuse vases
Living Room peacock vignette w/ luggage and boxes
The Peacock Tree (my favorite tree yet)
The kitchen hutch merchandised with goods
Closeup of holiday plates, napkin rings, vintage creamer, scales and rolling pin. Handmade holiday shadowboxes
My husband's creative idea to cover my stovetop. I didn't admit immediately how much I loved the idea....but I do!
Vintage tray redesigned to chalkboard sign...also old terracotta pots made into candle stick bases with moss and holly and functional candle.
Redesigned beat up old Queen Anne console table into fabulous new beverage table (for tonight anyway)
Snowball wreaths, Sunburst style wreaths, Jute Santa wreath, Red burlap stockings, Santa Belt stockings and vintage chalkboard serving trays all for sale.
So grateful to those who attended and for their positive feedback. Reassures me that I am doing the right think in pursuing my dream of opening a shop.
Special thanks to my supportive and handy husband and my supportive kiddos who think Mama is sometimes a mad scientist creative all of these things. Today my son said to me " I just wanna say Im so proud of you, you really are doing what you wanna do, kinda making your dream come true. Good Luck".
Yes Im now crying as I type this, but it's warms my heart that he gets it and appreciates it too.
I posted this on my facebook but thought I would share here as well, if you are an artist, crafter, vendor of goods and are interested in selling your items outside of your area. Like at the upcoming LUCKY 7 DESIGN Home Interiors shop in New Jersey....please contact me at lucky7design@yahoo.com for info.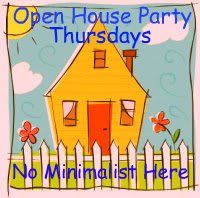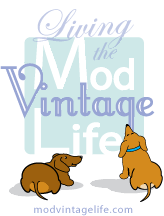 Inspired Room