I WOULD LIKE TO INTRODUCE TO YOU.....

TRICIA OF I HEART ROCK N ROLL (and my crafty things too)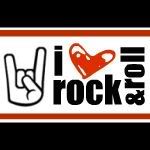 I dont even know how long or how I 1st met Tricia, it seems like we've been friends forever. Im pretty sure it was on Facebook and I saw her fabulous deals. I started buying her pieces and she entered a couple of my giveaways (a won a bunch) lol
We then started emailing and taking about our passions for what we do and our families. We joke because we call our husbands Big Daddy (and they are). But we have always been very supportive for one another and brainstorm ideas together. Tricia has been making jewelry since 2006. She is an awesome soundboard for me and I love that about her. She was also voted into the Circle of Moms - TOP 25 Mom Shops. She also just celebrated her 1000th fan on Facebook and held an awesome auction party which I gladly participated in. She has been featured on my blog before and Im thrilled to have her here with me celebrating today.
Tricia has so many new items in her collection that Im just sharing a few because I want to you to go over and see for yourself.
Necklaces
Rings
Earrings
Magnets
HERE IS WHAT TRICIA OF I HEART ROCK n ROLL IS GIVING TO 1 LUCKY 7 DESIGN FOLLOWER:
$10.00 CREDIT TO HER SHOP
This giveaway is only open to you if you are a follower
PLEASE COMMENT SEPARATELY FOR EACH ACTION YOU COMPLETE....SO EACH COMMENT WILL COUNT AS ANOTHER ENTRY FOR YOU.
Must be a follower of
LUCKY 7 DESIGN

and it will be verified.
Share this giveaway on

your Facebook page
Share this giveaway on

your Twitter page
Tell my girl Tricia and I what your favorite Rock n Roll band or song is......
Enter once or do them all..it's up to you! Im giving you as many entries I can to win this fabulous giveaway. (just make sure you do the mandatory one...wink wink)
Make sure to check back tomorrow so I can introduce you to my next fabulous guest and what she is bringing to the party for you!
EACH GIVEAWAY WILL RUN FOR (2 DAYS) 48 HOURS!
Thank you all for coming!
Don't forget I'm offering a discount in both my Etsy shops throughout this celebration.
Use coupon code
1YEARBLOGGIN
Winner of The Mrs. giveaway is